recently we had a good chance from one of our customer from Serbia  this customer we met in 2017 textile fair in France , who opened a middle knitting and dying factory with 100 workers, 
they knitted some simple fleece fabric and made dying then distribute to some Europe countries, on the fair, he and his team are very interested in our warp knit super soft flannel fleece , sherpa fleece and tricot spandex super soft velvet and other faux fur fabric…
after fair, we kept on contacting with this customer, but from 2017 till Sep, 2020, he still not start business with us.
but in the middle of September of 2020,  his team contacted with us and asking 40meters for the white brushed half-raw fabric for super soft warp knit /tricot spandex velboa with 5% spandex + 95% polyester, 260gsm weight with 180cm width…
as they cannot make this spandex velboa/ velvet fabric, so he  want to buy white brushed raw fabric for this spandex velvet then make dying and finishing in his dying facoty.
meanwhile as they didnot have professional  polishing machine, they also want to buy 1set of gas polishing machine from our faux fur factory…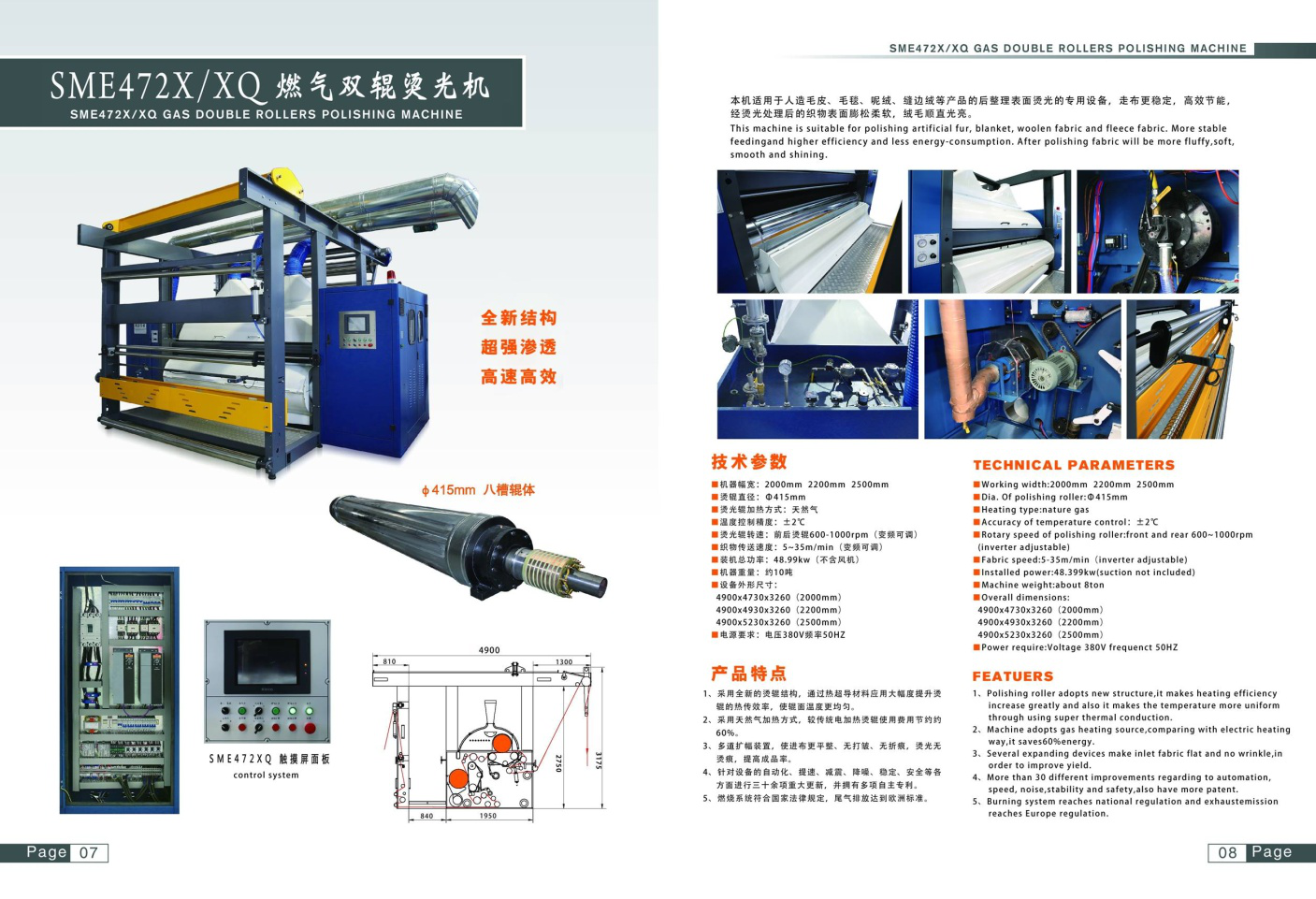 within 7 days, we finished the 40meters  white brushed half-raw fabric for super soft warp knit /tricot spandex velboa and send to buyer with the fastest courier, 
also we sent photos and detailed information of our professional polishing machine which is suitable for all kinds of faux fur /artificial fur /fake fur and all kinds of warp knit Pv plush/
tricot rabbit fur/ flannel fleece/ coral fleece/ sherpa fleece/ super soft velboa / spandex velboa(velvet) and quoted the best price to them…
after getting our 40meters white brushed raw fabric, customer made dying, polishing and finally they  get very good quality of super soft spandex velboa( velvet), 
they are very satisfied with our fast work and decide to place order with us…
last week, we finally confirm the order with 40 foot high container : 
1. 1set of gas polishing machine.
2. 7tons of white brushed half-raw fabric for super soft warp knit /tricot spandex velboa with 5% spandex + 95% polyester, 260gsm weight with 180cm width…
3. also they need us to prepare all kinds of faux fur / warp knitted fleece/ weft knitted fleece/ warp knit PV plush/ tricot rabbit fur which can be polished by this professional polishing machine they 
    bought from us , as they want to expand our business in the future and buy all kinds of white raw fabric which they cannot make themselves…
this week, they had sent us 50% prepayment by T/T and now we had started the production and plan to ship out this container to them before the end of November…
both of us believe through this 1st order, we can expand our business to higher and higher level…
---
Post time: Oct-28-2020